Lynyrd Skynyrd with special guests Heart
Thursday July 19th 2012 @ 8PM
Ticket Prices:
Track (THERE WILL BE RESERVED SEATING): $45
Amphitheater: $30
Hillside Bleachers: $25

God & Guns
Gary Rossington- Guitar
Johnny Van Zant- Vocals
Rickey Medlocke- Guitar
Mark "Sparky" Matejka- Guitar
Michael Cartellone- Drums
Robert Kearns - Bass
Peter Keys - Keyboards

Honkettes:
Dale Krantz Rossington- Backing Vocals
Carol Chase- Backing Vocals
Beyond the tragedy, the history, the raging guitars and the killer songs, ultimately, Lynyrd Skynyrd is about an indomitable will. About survival of spirit; unbowed, uniquely American, stubbornly resolute.
With their first set of new studio material since 2003's Vicious Cycle, legendary rock band Lynyrd Skynyrd returned with God & Guns that came out September 29 2009 on Loud & Proud/Roadrunner Records. Recorded in Nashville in 2008-2009, the project was interrupted—but, tellingly, not ended—by the deaths of founding member/keyboardist Billy Powell and longtime bassist Ean Evans earlier this year.
Driven by core members Gary Rossington (guitar), Johnny Van Zant (vocals) and Rickey Medlocke (guitar), along with longtime drummer Michael Cartellone, Lynyrd Skynyrd have recorded an album ("under duress, as usual," according to Van Zant) that very much lives up to the legacy begun some 35 years ago in Jacksonville, Florida, and halted for a decade by the 1977 plane crash that killed three band members, including Ronnie Van Zant and Steve Gaines. Since then, the band tragically lost Allen Collins, Leon Wilkeson and Huey Thomasson, yet they rock on.
With the passing of Powell and Evans, "a lot of people probably expected us to say enough is enough," admits Medlocke. But that would not be the way of this Rock & Roll Hall of Fame powerhouse. With a catalog of over 60 albums and sales beyond 30 million, Lynyrd Skynyrd remains a cultural icon that appeals to all generations, and God & Guns is a fitting addition to the canon. The Skynyrd Nation awaits.
An evening of rocking with Lynyrd Skynyrd and special guests Heart on Thursday night at The Great Jones County Fair 2012!
Ticket Prices:
Track (THERE WILL BE RESERVED SEATING): $45
Amphitheater: $30
Hillside Bleachers: $25

Daily Host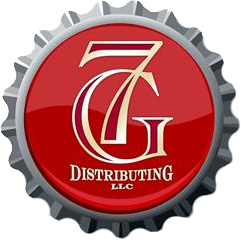 All 2013 Concerts
Click Here NOW for Tickets
Get the eTix iOS App

eTix Questions & Answers
Email eTix
Click on the above ticket to get the eTix iOS app.
Gate Admission
Gate admission will be $10 this year and can be purchased at the gates. Gate admission is not included in the cost of an event ticket. Children 10 years of age and under get free gate admission.
Season Passes
Gets you in the Gate for the 5 days of the fair. Cost is $29 if purchased in April or May and $32 thereafter. Available by coming in or calling the Fair Office
Also available at many banks in Monticello, Anamosa, Cascade and Wyoming.
Handicapped Seating
Call the Fair Office at 319-465-3275 for Information and Availability of Handicapped seating.
TobyMac/Grace/Kings
Seating Chart
The Sunday night TobyMac with Jamie Grace and Capital Kings concert WILL HAVE "seating on the track", with a section, row, & seat number on each ticket. Click on the chart above to see views of the stage from many different seating sections.
Thu, Fri, and Sat
Seating Chart
The Thursday, Friday, and Saturday night concerts WILL NOT have reserved seating on the track and will be "standing room only" general admission on the track. Click on the chart above to see views of the stage from many different seating sections.
Contact Information: