ON SALE NOW! | Shinedown - Thursday July 20 ON SALE NOW! | PITBULL - Friday July 21 ON SALE NOW! | Jon Pardi and Russell Dickerson - Saturday July 22 ON SALE NOW! | We The Kingdom with special guest Anne Wilson - Sunday July 23 2023 Fair Dates July 19-23 Coming Soon: More Information about the 2023 Fair
Fair Sponsors
Thank You!
Our list of sponsors is always a huge reason why the fair comes together every year. We would like to send out a BIG "Thank You" to all of those sponsors.
Grandstand

Farm Bureau / Wellmark Blue Cross & Blue Shield
Farm Bureau Financial Services


Farm Bureau Financial Services Amphitheater

Farm Bureau Rob Hunt with Sam Hunt
Farm Bureau Ryan Plattenberg with Laura Kramer
Farm Bureau Scott Gearing with Grace Niehaus


Tuesday's Host

Yeoman & Company


Wednesday's Host

Home Town Restyling


Thursday's Host

Unity Point Health, Jones Regional Medical Center


Friday's Host

7G Distributing LLC


Saturday's Host

IBEV


Sunday's Host

Cedar Rapids Kernels


Video Projection

Bard Materials


Free Stage

99.3 KDST


National Summer Slide

Liebe Trucking


Queen Contest Endowment

Heartland Animal Hospital


Mark Dobson, One Man Band

Evans United Shows


Brewhaus

Monti Plumbing, Heating & Electric


Open Exhibit Hall

Dr. Ken Paulson


Official Transportation

Freese Motors


Pepsi Plaza

Pepsi Beverages Co
Citizens State Bank, Monticello
Citizens Bank, Anamosa
Citizens State Bank, Wyoming
F&M Bank
Fidelity Bank & Trust
Ohnward Bank & Trust
Goettsch Funeral Home
Rod & Joy Smith
N & N Trailer Sales
Monticello Express


"Kick-Off Classic"

Innovative Ag Services
Citizens State Bank, Monticello
Jones County Cattleman
Jones County Pork Producers
Jones County Dairy Board


Open Horse Show

H & T Fair Hills, LTD
Ken & Marily Streeper
Brian & Joyce McQuillen
Dr. Teresa Streeper


Prime Steer Show

Jones County Cattlemen
Kevin & Chanda Gassman
Cargill Animal Nutrition


4-H, FFA Livestock Campus

Theisen's


Mac-Scan Measurements

QC Supply, Mike Loecke


Subway Cookie Contest

Subway, Ltd.


Best Photo Contest

Ron Nemmers Photography & Photo Pro


Fireworks

Welter Storage
Mycogen Seeds
Flashing Thunder


Electrical Upgrades

Reyhons Electric
Alliant Utilities


Gas & Diesel Fuel

Demmer Oil


Technology Fund

Kim & Katherine Brokaw Family
Bill and Cammie Greif


Grounds Improvements

Monck Metal Fabrication


Harness Racing Events

Iowa Harness Horsemen's Association


Radios

Radio Communications


Tractors, ATVs & Equipment

Kromminga Motors
Monticello Equipment
Scherrman's Implement


Stage Transportation

Lambert Carpet


Offices & Dressing Rooms

A1 Storage


Antique Machinery Display & Small Engines

Keith Gillmore
Paul & Darin Siebels
Mike Franzen
Randy Toenjes
Wayne Robinson
Don Hardersen Trucking & Farms


Heavy Equipment

Altorfer


Kiddie Tractor Pull

Edward Jones - Kris Gobeli

2022 Daily Sponsors
Tuesday:
ECIPA Pull - Yeoman & Company
Wednesday:
National Summer Slide - Hometown Restyling
Thursday:
Hank Williams Jr w/ Tracy Byrd - Iowa Beverage / Coors Light
Friday:
Brothers Osborne w/ Lee Brice - 7G Distributing / Bud Light
Saturday:
Lady A w/ Uncle Kracker - UnityPoint Health, Jones Regional Medical Center
Sunday:
Blanco Brown - Cedar Rapids Kernels
Daily Gate Admission
• $5 Wednesday, Thursday and Friday 8AM to 1PM (purchased at the gate)
• $12 Wednesday, Thursday and Friday after 1PM and all day Saturday and Sunday (if purchased online)
• $15 Wednesday, Thursday and Friday after 1PM and all day Saturday and Sunday (if purchased at the gate)
• $38 Admission Package (5 daily admission tickets) must be purchased prior to July 1 and purchased as the Admission Package. ** Must be purchased as the package for discount **
• Children 10 and under: Always free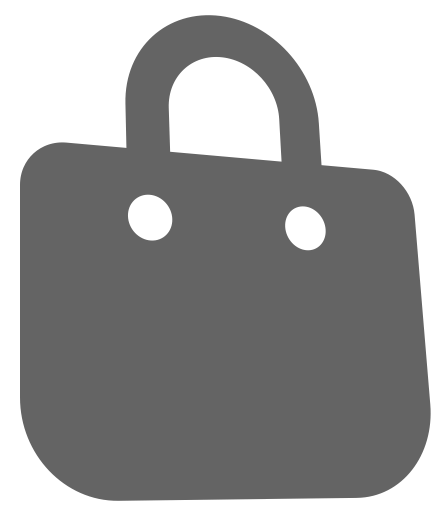 Clear Bag Policy
Contact Us:
Fair Week Office Hours:
8AM-8PM (Wed-Sat)
8AM-7PM (Sunday)
Phone:
319-465-3275
Fax:
319-465-6726
Click Here to Email Us!